PLCCs take less space than DIPs, but WW PLCC sockets are not cheap, and they have become difficult to find: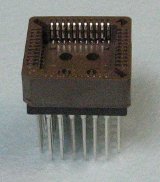 This is a picture of a 44-pin one I have from Berg Electronics, McKenzie Socket Division. These are no longer avaiable but you can get (Dec 2020) 44-pin Winslow ones at RS Online here, and 32-pin ones here. They're basically the same thing. Note that these do go into standard prototyping board with holes on .100" centers. I grabbed a tiny piece of cheap prototyping board to take this picture: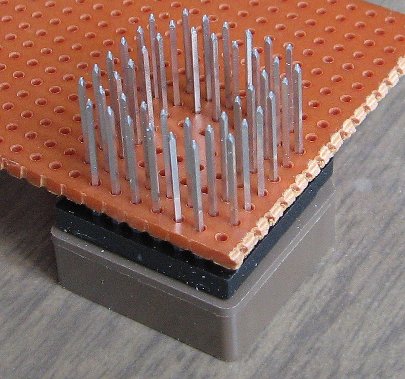 Jeff Laughton gives a couple of other ways to do PLCC WW sockets on the 6502.org forum at http://forum.6502.org/viewtopic.php?p=37202#p37202, and just a couple of posts down in the same topic, at http://forum.6502.org/viewtopic.php?p=37206#p37206.
If you lay out a PC board, use PLCCs and other SMT parts. They're not as hard to solder as you might think. Soldering SO and SOJ packages by hand does not require soldering one lead at a time. You tack two oposite corners, then starting at a third corner, just flood an entire side with solder, using a tip that covers two or three leads at once, leaving lots of bridges, then hold it vertically and go from top to bottom again with the iron, and all the excess solder comes off on the iron, leaving an even amount of solder on every pin, just right. It's amazing how easy it is. Extra flux helps, but then you might need a way to clean the resulting gooey mess off. I have a more complete description here (on the forum), and there's a picture two posts above that.